FREE SHIPPING on orders over $75!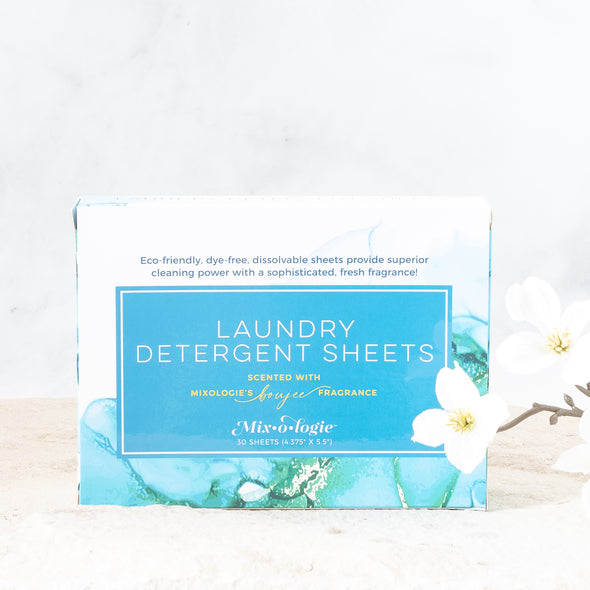 Mixologie Eco-Friendly Dye Free Laundry Detergent Sheets
$ 14.95
There's nothing quite like the smell of freshly washed sheets... and it just got better! Check out the newest line by Mixologie for your laundry! Seriously good stuff!
Laundry is never a glamorous chore but it just got better and dare we say "boujee" with these new products!
Dye Free

Eco-friendly

30 sheets (tear in half for up to 60 loads)

Scented with Mixologie's Boujee Fragrance

Sheet will dissolve during the cycle!!!

Safe for all machine types, including HE.

Also grab the Boujee Laundry Dryer Sheets
How to use? Toss a sheet in with clothes as a replacement for liquid detergent, powder or pods! For heavily soiled clothes, use more than one sheet. 
Why we love them: Amazing on the environment and a great scent too!