FREE SHIPPING on orders over $75!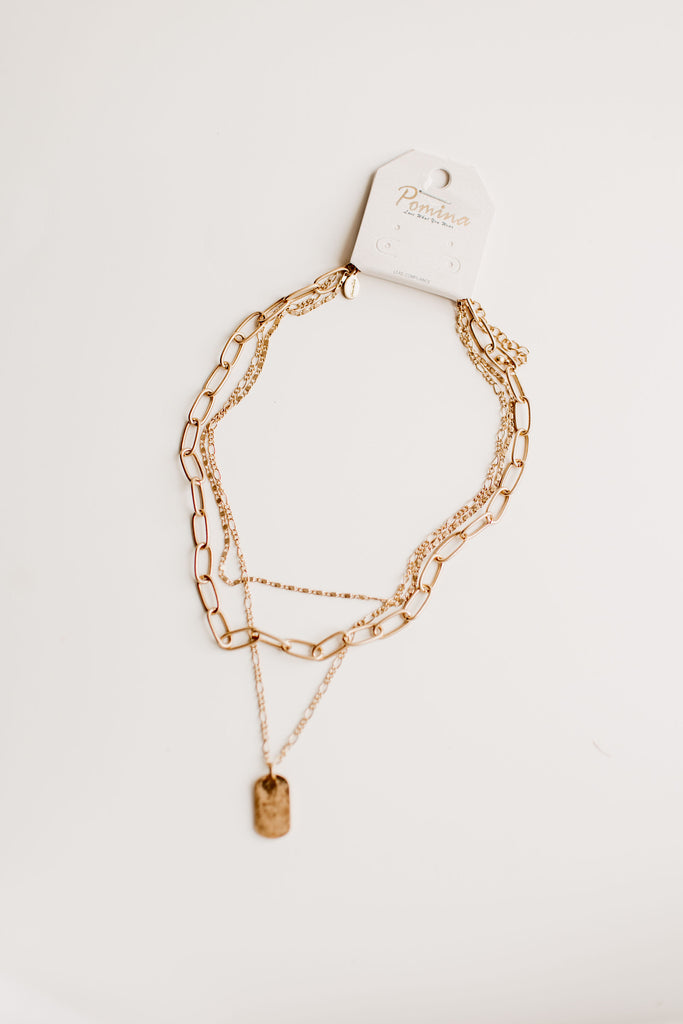 Three-In-One Gold Chain Necklace with Gold Rectangle Pendant
$ 19.95
We have run out of stock for this item.
Three different sized gold chain necklaces with a gold rectangle pendant. This necklace is a simple, subtle statement you can dress up or down. It's a chic layered look with one convenient clasp.