FREE SHIPPING on orders over $75!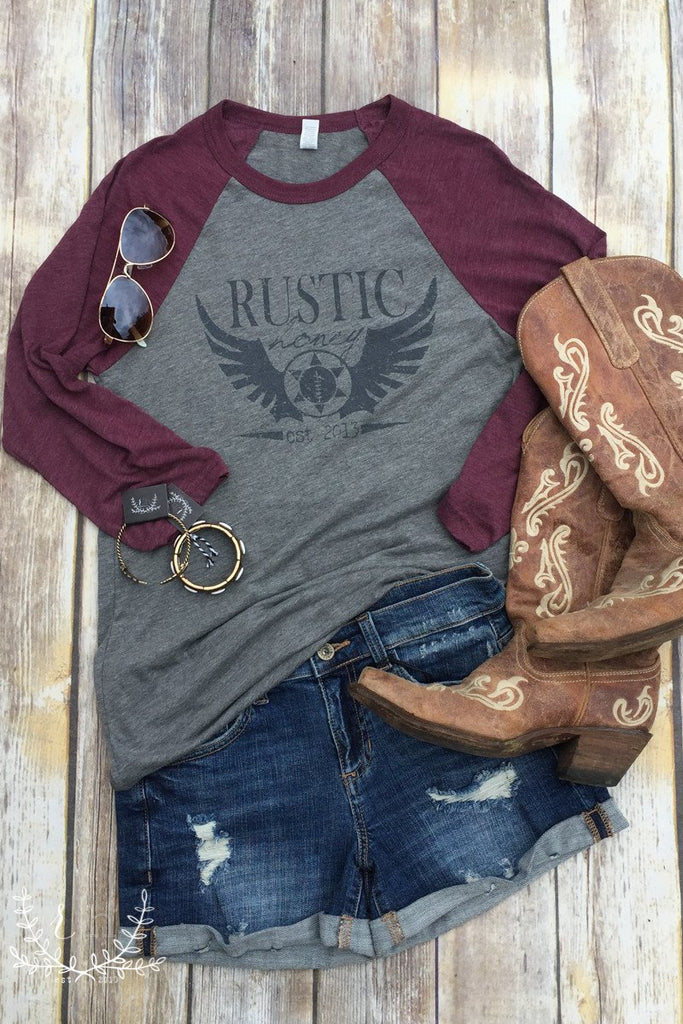 Rustic Honey Vintage Print Raglan
$ 26.95
We have run out of stock for this item.
This super soft cranberry and gray baseball tee is incredibly comfortable! The vintage inspired graphic reads "Rustic Honey - Est. 2013" in a vintage gray print.Our tees are built for everyday wear and feel like your favorite old tshirt!
Fit: True to size - Unisex regular fit - Model is 5'8'' wearing a small
©Rustic Honey 2016
*NOTE: Medium and Large will ship out between 11/30 and 12/7. Please order other items separately if you need them sooner! Thank you!