FREE SHIPPING on orders over $75!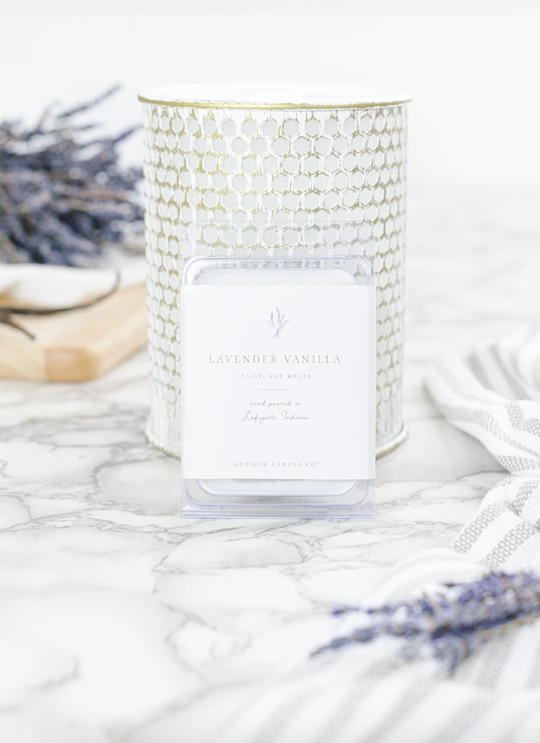 Lavender Vanilla Candle Wax Melts by Antique Candle Co.
$ 7.50
We have run out of stock for this item.
Lavender Vanilla is a soothing bouquet of fresh florals and lavender blossoms, highlighted with warm vanilla bean.
The best candle fragrances without the flame! Pop one or two of the six easy-to-use wax cubes included in this package into your wax melter to fill any room with your favorite cozy smells just as beautifully as any candle.
Every wax melt is made with wax from natural, domestically grown soy beans and hand-picked fine fragrance oils for a clean, long-lasting, and even burn.
APPROXIMATE BURN TIME: 10 hours per cube
WEIGHT: 2.5 oz
DIMENSIONS: 1.25" x 4" x 2.75"