FREE SHIPPING on orders over $75!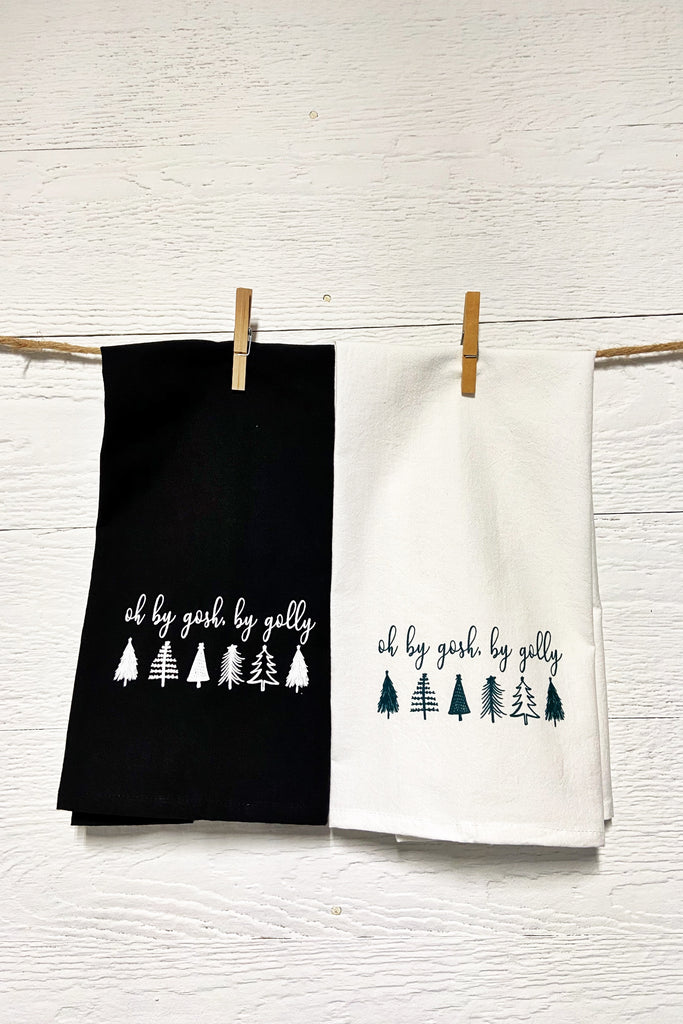 Oh By Gosh, By Golly Tea Towels
$ 11.95
These farmhouse flour sack towels are perfect for any kitchen! They also make great gifts with many fun prints and designs to choose from! All of the prints are done by hand at Rustic Honey.
This print reads: "Oh by gosh, by golly" with hand-drawn Christmas trees 
Choose a black towel with white print or a white towel with hunter green print!
*This is a custom made product- please allow 1-2 days for processing