FREE SHIPPING on orders over $75!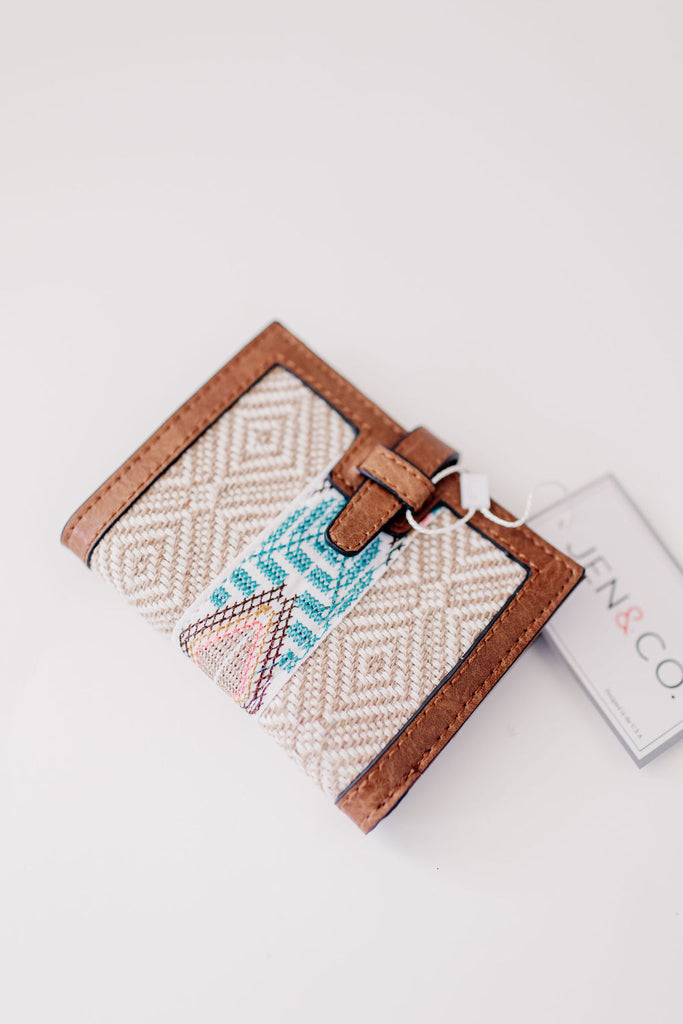 Jen & Co. Geometric Woven Wallet
$ 24.95
We have run out of stock for this item.
This small wallet packs a punch when it comes to organization and style with its intricately woven exterior and leather trim details. You'll be getting all the compliments every time you pull out this wallet! 
Chevron geometric woven design


Small sized wallet

Leather clasp

Color: Beige and brown

Brand: Jen & Co.