FREE SHIPPING on orders over $75!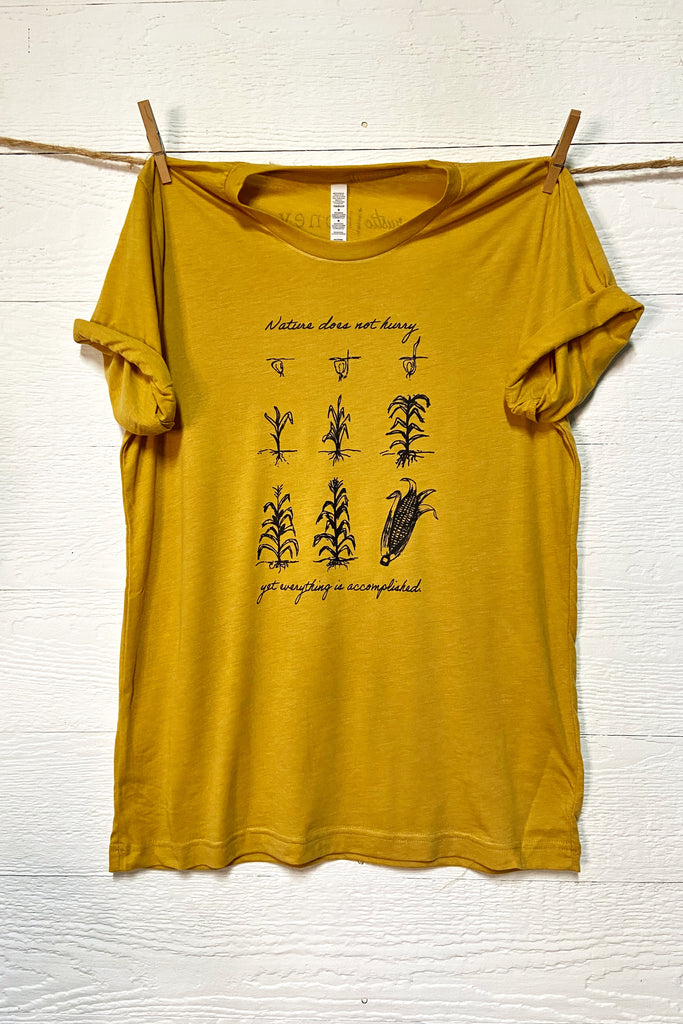 Corn Progression Tee by Rustic Honey
$ 26.95
We have run out of stock for this item.
This hand-sketched t-shirt design was made with love from our farm to yours! Admire the progression of corn growth and harvest along with this wonderful quote: "Nature does not hurry... yet everything is accomplished"

Fit: TTS - Unisex - Preshrunk
Want a different color? Don't see your size? Message us on Facebook for more options and check out our tee color chart HERE.